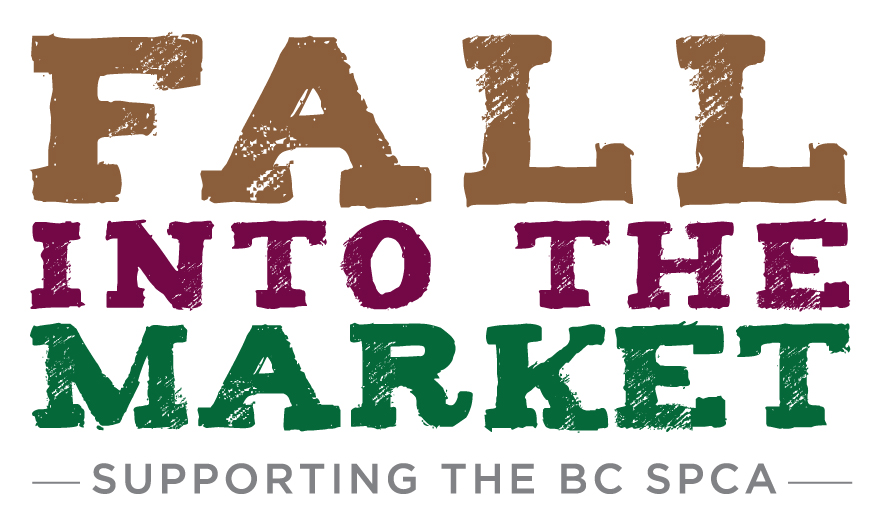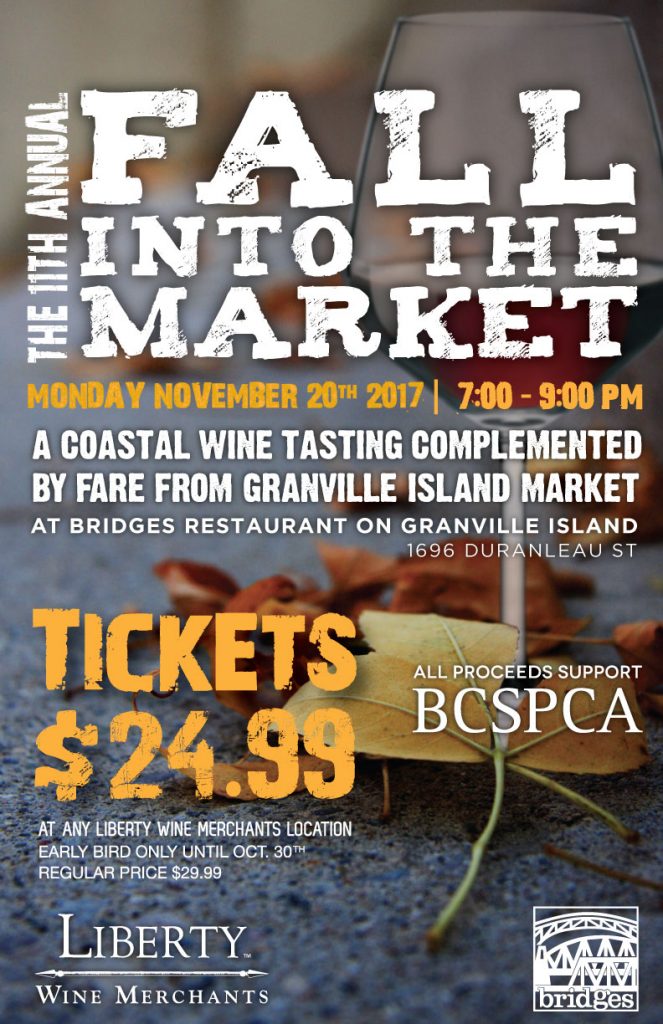 Liberty Merchant Company proudly presents its annual Fall into the Market tasting event. This Liberty-sponsored event is in support of the BC SPCA, to protect and enhance the quality of life for domestic, farm and wild animals in British Columbia. All proceeds from both ticket sales and the silent auction directly support the BC SPCA.
The evening will feature coastal wines along with tasty samplings from Granville Island food purveyors. It's the perfect autumn event!
Past Participants
50th Parallel Estate. Andrew Peller. Appellation Wine Marketing. Christopher Stewart. Crush Imports. Dream Wines. Empson Wines. Foxtrot Vineyards. Liberty Specialty Imports. Massey Wine & Spirits. New World Wines. Nichol Vineyards. Lock and Worth. Peacock & Martin. Quaff. The Liberty Distillery. The Wine Syndicate. Vino Allegro. Vintage Corks.
Tickets will be made available at all Liberty Wine Merchants locations.
COVID-19 UPDATE:
In keeping with local Health and Safety Guidelines in light of COVID-19, all fundraising events and in-store tastings have been postponed until further notice.
Photos From The Last Event