The success of Liberty Wine Merchants is a direct result of the efforts of the amazing group of individuals who share our vision. They come from a diversity of backgrounds, but one thing they all share in common is an unyielding passion for wine.
Caroline Musselli
Store Manager | Point Grey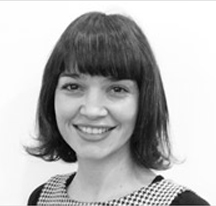 Born and raised in Sao Paulo Brazil, Caroline graduated with a degree in Journalism from Universidade Paulista. Her knowledge in communications laid a foundation to public relations work for celebrated companies such as Moët Hennessy, Grey Goose, Bombay Sapphire and some of Brazil's well-renowned chefs, restaurants and hotels.
With the intention of learning English abroad in 2008, Caroline and her husband visited Vancouver and fell in love with the city.  Caroline joined the Liberty team in 2010 and received her International Sommeliers Guild Diploma in the same year, and then achieved her WSET Designation in 2015. Caroline is fluent in English, Portuguese and Spanish.
When not working or studying, Caroline's passions are ballet and spending time with her husband and sons, friends, and cat Joanna.
Marc Reichertz
Store Manager | Commercial Drive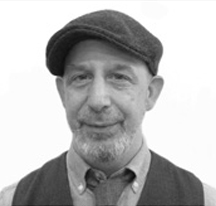 Born and raised in Montreal, Marc completed a Bachelor of Fine Arts degree specializing in Jazz Studies and worked in the music industry as a writer before moving to BC. His early wine epiphany was a miraculous bottle of Cheval Blanc that inspired a life-long passion for wine. He has since travelled several times to Tuscany exploring the region's wine and gastronomy, and was invited as a guest of the German Wine Institute to explore the wines of Rheingau and Mosel.
Marc began working with the Point Grey Liberty Wine Merchants in 2010, later moving to the Granville Island location as Assistant Manager in 2011, and is now the Manager of the Commercial Drive store. Marc holds the title of AIWS, having completed his WSET Diploma in 2012.
When Marc isn't working, he loves to cook, sample the dazzling array of BC craft beers, ornithology, mountain biking and spinning old vinyl LPs.
Pierre Ruiz
Store Manager | Granville Island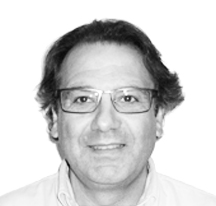 Liberty Granville Island's Manager loves wine and food! Growing up in the south of France, wine was a part of Pierre's life as much as air and sunshine. His grandmother used to give him wine (cut with water) from a very tender age to be "just like Papa". It is the French way. Since joining Liberty in 2007 Pierre has developed a strong following: known as "the French Guy" and "Bon Vivant". His forté is naturally French wines, but extensive knowledge of other wine regions and true love for great cuisine makes him a particularly good resource when you need a pairing suggestion. Grab something at the market for dinner and pop over to see Pierre- you won't be disappointed!
When not at the store, running or traveling the world, Pierre can be found in his studio painting. He is an accomplished pastel and oil on canvas artist, having studied in France and exhibited his works internationally.
Graham Lecky
Store Manager | Lonsdale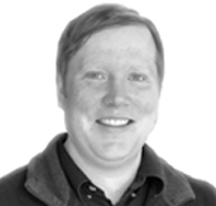 Born and raised in Vancouver, Graham completed a Bachelor's degree in Biology from McGill and then went to work in the banking industry for over 6 years. While always being a wine lover, once Graham started working with Liberty Point Grey in 2011 part time he decided to make a career change.
Graham was promoted to Assistant Manager at the Point Grey location in 2013 and then to Acting Manager in 2016 and now Manager of the new Lonsdale location in North Vancouver. Graham completed his WSET Level 3 in 2016.
In his spare time, Graham enjoys cooking, hosting dinner parties, curling and taking his dog Clarence for walks. He looks forward to helping the people of North Vancouver experience some great wine.
Maurena Plantier
Store Manager | Langley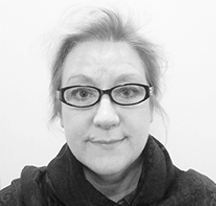 Maurena's journey to Paris in 1985 is where the passion for the industry all started. What started as French classes at the Sorbonne grew to cooking classes at the Cordon Bleu then to sessions at Steven Spurrier's L'Academie du Vin. Those formative years working and studying in France led to positions with The Royal Monceau Hotel, Le Rond Point on the Champs des Elysees as Pastry Chef in the prestigious Theatre Renaud-Barrault and Dalloyau Patissier under the direction of Pascal Niau, Meilleur Ouvrier de France, MOF Medalist.
Coming back home to Canada in 1994 to open a Fine Dinning French Restaurant with her husband in Edmonton Alberta was the natural next step. With opportunities to host Les Chevaliers des Vins de France and The Culinary Team Canada Events were special moments.
With kids in tow, she came to Vancouver in 2004 to teach at the Pacific Institute of Culinary Arts only to discover that Wine would be he next transition. WSET 3 led to a management position at the lovely boutique tasting room at Chaberton Estate Winery that gave an authentic Vineyard to Glass experience where the Riedel Wine Glass Challenge was always entertaining.
In between Wine Tasting and Cooking, Maurena enjoys all things French, collecting Wine and Cook Books.
Warren Twocock
Store Manager | 8th & Cambie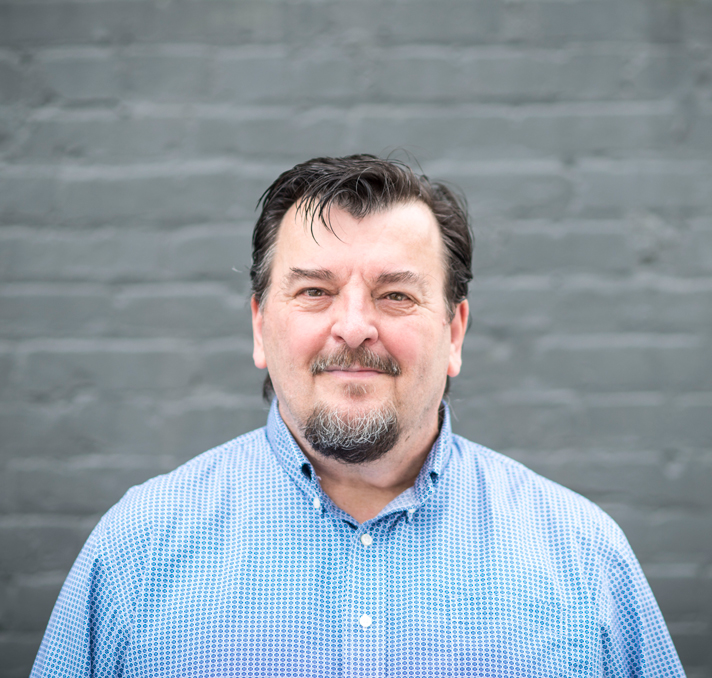 Warren Twocock is a veteran of three decades in the Vancouver wine scene. Born and raised in Eastern Canada, Warren caught the wine bug while spending a year in Europe during University.  After graduation, he moved west just as Vancouver was experiencing a boom in the restaurant business.
During his career in Vancouver, Warren was responsible for creating and maintaining a number of award-winning wine programs in various rooms.  He spent 7.5 years as an import agent, rising to Western Canadian Sales Manager with a national company.  Warren has also spent time as an educator and consultant before joining Liberty Wine Merchants.
In his off-time, Warren likes to write about food and wine, play soccer, cycle, cook and pray for a miracle for his beloved Toronto Maple Leafs.
Robert Simpson
General Manager
Robert is an 8th-generation Canadian and native Vancouverite. In 1975 he established The Hawthornes, a fine dining restaurant in Washington state (USA) with a world-class wine cellar, and in 1982 he founded Liberty Merchant Company, a retail store situated in a 19th century home, specializing in rare & exclusive wines.
Returning to Vancouver in 1986, he opened Liberty Merchant Company Ltd., an import agency serving the needs of BC's wine-passionate populace. Robert's next step was to become General Manager of Liberty Wine Merchants, Western Canada's largest privately-owned fine wine retail store chain. Long-known for supporting the Oak Tree Clinic (BC Children's Hospital) and amateur sports activities at the Vancouver Rowing Club, Robert organizes several fundraisers disguised as wine tastings: Taste BC (the largest local wine and food tasting) and the Tastings-in-the-Park series of four events.
Bell was born and raised in Hong Kong and immigrated to Vancouver with her family in 1999.  With four years in retail, and over six years of accounting experience in retail, wholesale and the food & beverage industries, Bell graduated from Simon Fraser University with a BBA, and became a CGA in 2011.
Bell's hobbies include practicing yoga, listening to music and drawing.
Alv Kadatuan
Director of Marketing
A graduate of Simon Fraser University, Alv (short for Alvin) was previously the Communication Specialist at Paragon Testing Enterprises, the English English Language Research and Testing subsidiary of UBC. His past experiences also include roles at VANOC for the Vancouver Olympics, PetroChina, and Fusion Cine.
Before joining the Liberty team, Alv backpacked solo across Southeast Asia and Europe. During his spare time, you may run into him biking on around the seawall, shredding the local ski hills, or hunkered down at an independent coffee shop.
Marta Mengual
Office Manager & Executive Assistant
Born and raised in Madrid, Spain. Marta travelled to Vancouver to experience the North American culture and the outdoor life of the city. A graduate of Advertising and Public Relations and with an MBA in Business Administration, Marta worked for several years as an Event Coordinator at Mario Vargas Llosa Foundation, coordinating Literary Festivals and cultural events in Spain and Latin-American.
Marta is very passionate about gastronomy, cooking, and wines. Since she started University, she completed several tastings courses and involved herself in the Spanish wine culture, visiting wineries and learning about the local wines. She has a dual role as the Office Manager and Executive Assistant, and she also coordinates Liberty's tasting fundraisers throughout the year.
In her spare time, she loves dancing, cooking, cycling, hiking in the local mountains, and visiting the Gulf Islands.
Paul Melis
Company Courier
Born and raised in North Vancouver. Paul & his 3 sisters make a family of 6. His parents emigrated from the Netherlands, so he is lucky enough to be tri-lingual, speaking English, Dutch and French.
Paul is an entrepreneur and was involved in the creation of a Healthy Lifestyle café, a retail sportswear outlet, fitness and nutritional consulting and many other interesting business ventures. He has also competed in Bodybuilding contests at a National Level. Other interests include weight training, playing and watching European style football, landscaping, cars, music, game shows and checkers.