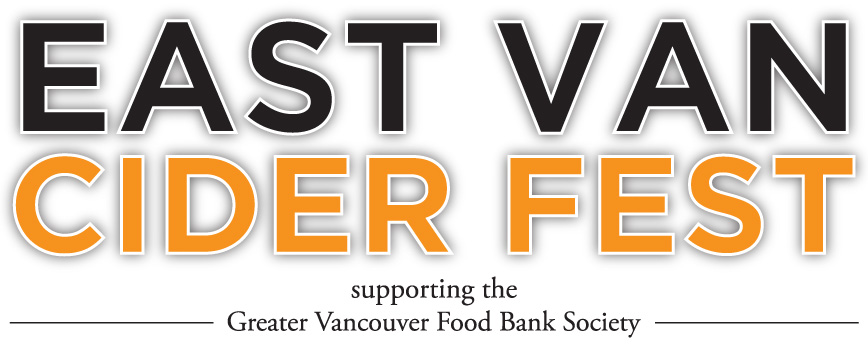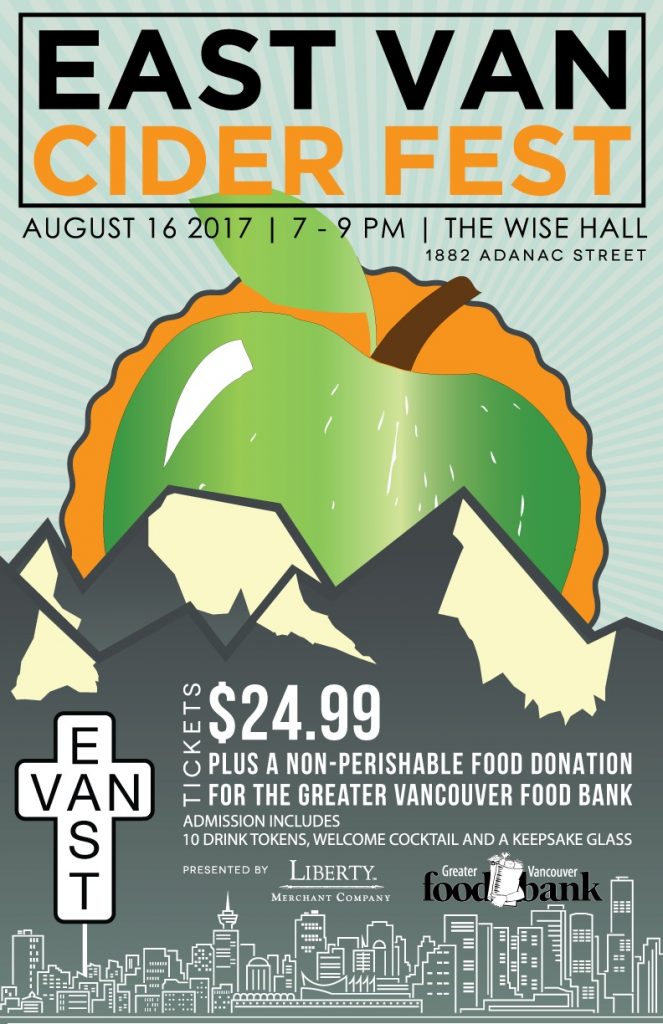 Liberty Merchant Company proudly presents the East Van Cider Fest in support of the Greater Vancouver Food Bank Society, which helps provide food for up to 25,000 people in need each week. All proceeds from this fundraiser and door prizes directly support the GVFBS.
Past Participants:
33 Acres. BC Tree Fruits. BX Press. Central City. Dominion Cider Co. Faustino Estate Cider. The Fraser Valley Cider Co. Gabbie's Cider. Humblebee Meadery. Left Field Cider Co. The Liberty Distillery. Naramata Cider Co. Raven's Moon. Richard Massey Wine & Spirits. Salt Spring Wild Cider. Sea Cider Farm & Ciderhouse. Sunday Cider. Txotx Imports. Westcoast Cider Co.
Taking place at The WISE Hall, the evening will feature cider, mead & spirits from all over BC along with tasty bites from local businesses. It's the perfect summer event! Tickets are $29.99 plus a non-perishable food donation, and all tastings are included with the ticket – no tokens required!
COVID-19 UPDATE:
In keeping with local Health and Safety Guidelines in light of COVID-19, all fundraising events and in-store tastings have been postponed until further notice.
You may still donate to the Greater Vancouver Food Bank directly. Please visit their website (www.foodbank.bc.ca) for more information.