The World's Best Wines, Delivered To Your Door.
DROOL WORTHY, BUDGET FRIENDLY.
Top Value Picks!
Great wines don't have to break the bank.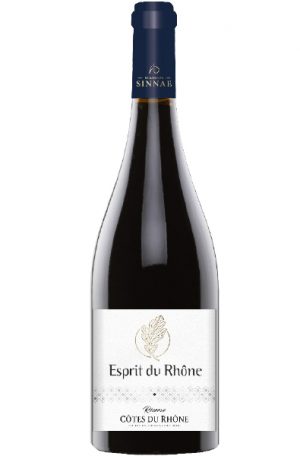 The aromatic nose delights with notes of almonds, cherry and spice. It is quickly followed by a well-balanced bursting with flavours of spicy red fruit and herbs. Perfect match with grilled meats and charcuterie, this is a brilliant wine for entertaining. Please note that Laudun Chusclan rebranded to Maison Sinnae midway through the 2018 vintage. Depending on in-store availability, the bottle may either be branded as Laudun Chusclan or Maison Sinnae. Both wines are from exactly the same producer.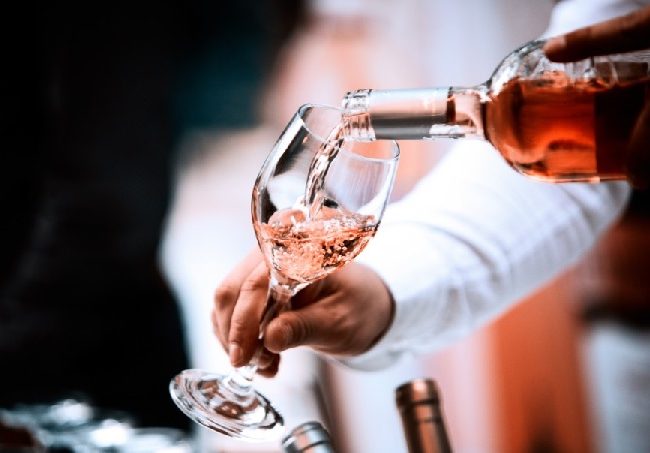 Spring marks the beginning of Rosé season, with warmer temperatures and clearer skies bringing forth a demand for lighter, fruiter wines that are perfect for patio-sipping or a night on the town. One question we're often asked is 'How Do I Find the Right Rosé?'. The answer is that it all comes down to pairing.
Dry Rosé
The most common type of Rosé, these are typically a blend of 2-3 varietals. The dryness means they are better able to flesh out food flavours. Excellent with firm cheese such as gouda, cheddar or provolone, and pairs excellently with grilled fish and salads.
Off-Dry Rosé
Typically Zinfandel or Merlot, the sweeter profile balances out mild-spice dishes and distinct Mediterranean flavours. It also pairs surprisingly well with Chinese Sichuan dishes. Choose bolder dry rosés as the spice level goes up.
Sparkling Rosé
Arguably the most fun to pair, sparkling rosés have a great depth of flavour with excellent acidity. These work wonders on its own as an aperitif, but also with fried dishes as the bubbles balance the fattiness of the dish.
Enjoy!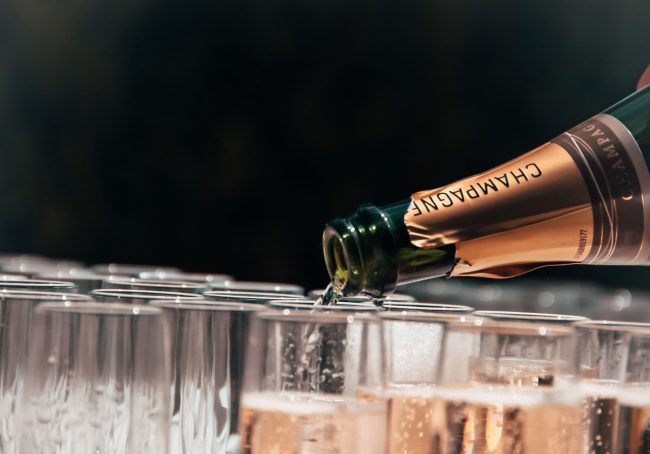 Ringing in the New Year is not official without a bottle of sparkling wine. But don't let your choices stop at Champagne. The diversity in varietals and production methods are what makes choosing sparkling wines a treat in itself. Depending on the celebration, the choices run the gamut: from high-end bubble to more budget-friendly alternatives that can often accomplish the task just as well.
To help you find a great bottle that will suit the occasion perfectly, here is a quick rundown on the various types of sparkling wines.
Champagne: Perhaps the most well-known type, the name Champagne refers to the Champagne region of Northern France from which these wines are produced. If it is not made in the Champagne region using traditional methods, then it cannot be labeled as Champagne. The most widely-used varietals are Pinot Noir, Pinot Meunier and Chardonnay – with ratios typically seeing 2/3 reds and 1/3 chardonnay mixes. Champagne is highly regarded as the quintessential countdown bubble.
Recommendation: Ployez-Jacquemart Extra Quality Brut | $74.99
Crémant: A sparkling wine produced through traditional method in specific regions of France, excluding Champagne. A great alternative to Champagne since they usually cost a fraction of the price. Stylistically, they are fruitier with a slightly lower acidity and softer mousse.
Recommendation: Cave de Lugny 2014 Cremant de Bourgogne | $31.99
Prosecco: Arguably, the most popular sparkling wine (or Spumante in Italian) and provides the best return in value. Prosecco can only be made in Veneto and Friulli Venezia Giullia in northern Italy, primarily using the Glera varietal. Don't let its budget-friendly reputation fool you, as there are Proseccos with Cru origins that can rival many champagnes.
Recommendation: Sacchetto Brut DOC | $21.99
Asti: This sweet semi-sparkling wine from the province of Asti, Italy using Moscato grapes. With lighter acidity and a lower alcohol content, it pairs wonderfully with dessert.
Recommendation: Vietti Moscato D'Asti | $42.99
Cava: A traditional Spanish sparkler using the Xarel-lo, Parellada and Macabeo grapes. These wines have a round fruitiness and, considering the lower price-points, punch far above their weight in taste.
Recommendation: Bonaval Brut Nature | $14.99
Franciacorta: The sparklers of Lombardy in Northern Italy, made with Pinot Nero, Chardonnay and Pinot Bianco. It must age in the bottle for a minimum of 18th months, which allows complexity and notes that are usually described as of brioche and biscuits.
Recommendation: Bellavista Brut DOCG | $68.99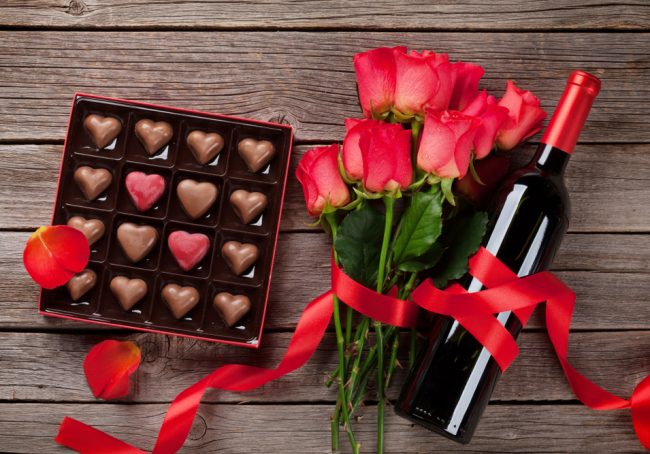 With Valentine's Day fast approaching, modern Romeos and Juliets will be searching for the perfect present for their significant other. Few gifts can profess one's love as perfectly as well as a great wine and chocolate pairing. Because wine and chocolate are well-loved on their own – and like the perfect couple, they are even more lovable when paired together!
Here is our definitive guide on wine and chocolate pairing.
Dark Chocolate
Dark chocolate tends to be bittersweet due to the higher ratio of cacao (typically 70% to 100%). This can also result in interesting notes of earth, wood or nuts.
To balance out the bitterness, opt for sweeter dessert wines such as Port or Pedro Ximinez. If the chocolates are more bold on the palate, then a fruit-forward, full-bodied Cabernet Sauvignon or Grenache will work wonders. A wine that is low in tannins will also serve to balance out the bitterness of the high cacao content.
White Chocolate
As it does not contain Cacao, white chocolate is not a true chocolate – but its sweetness makes it the perfect pairing with a drier red. Pinot Noir is an excellent choice, as the white chocolate can coax out the mouth-watering flavours of cherries and berries found in the wine, while the effervescence lifts the palate.
If you're feeling daring, consider a white-on-white pairing. German whites such as a Dry/Semi-Dry Riesling or Gewurztraminer will complement the sweetness of the white chocolate – making for a harmony of sweet and dry that is sure to hit a high note.
Milk Chocolate
A very popular choice for its palatability, milk chocolate has lower cacao and higher sugar content,  which tones down the earthiness in favour of notes of honey, vanilla and caramel. What results is a delicious chocolate that is very easy to pair, especially with lighter reds. Pinot Noir, Tempranillo and Grenache are prime options thanks to their fruit-forwardness which balances out the sweetness of milk chocolate without overpowering.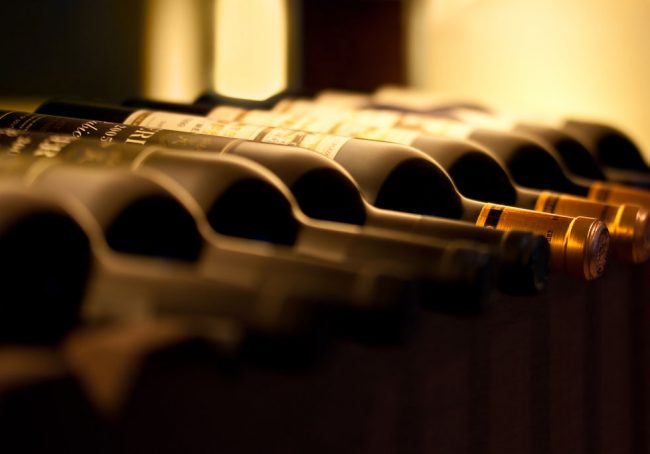 For many, a good bottle of wine is also a great investment to appreciate in value or simply for future enjoyment. Regardless of whether you have an actual cellar, the following guidelines can still apply to any wine collector who wants to age their wines optimally.
1. Temperature
Heat is the fastest way to ruin a perfectly good wine. Aim for a temperature between 45° F and 65° F (7° C and 18° C), with the midpoint widely regarded as optimal. Unless you are planning to consume the wine in the next month, avoid storing wines in the fridge or in any open-air quarters (such as the garage during winter). Doing so may dry out the corks, exposing the wine to oxygen and thus ruining a good bottle.
2. Light
Dim the lights or turn them off completely to save the planet – and your wines too. Even if it's being stored indoors, fluorescent light-bulbs can emit small amounts of UV light. For that reason, opt for incandescent wherever possible. This is especially true if you are ageing wines to appreciate in value – as UV will fade the labels, diminishing your return-on-investment in the long term.
3. Positioning
For corked bottles, laying a bottle on its side can help keep the cork moist thus preventing it from drying out. This also helps save space in crammed cellars. Note: this is not necessary for wines with alternative closures such as screwcaps, or for wines that will be enjoyed in the near future.
A final word of note, most wines are not structured for long-term cellaring and will hold on to very little value over the long-term, so make sure you are ageing the right bottles. Visit us at Liberty Wine Merchants and let our in-store sommeliers and wine experts help you identify the best wines for your home collection.