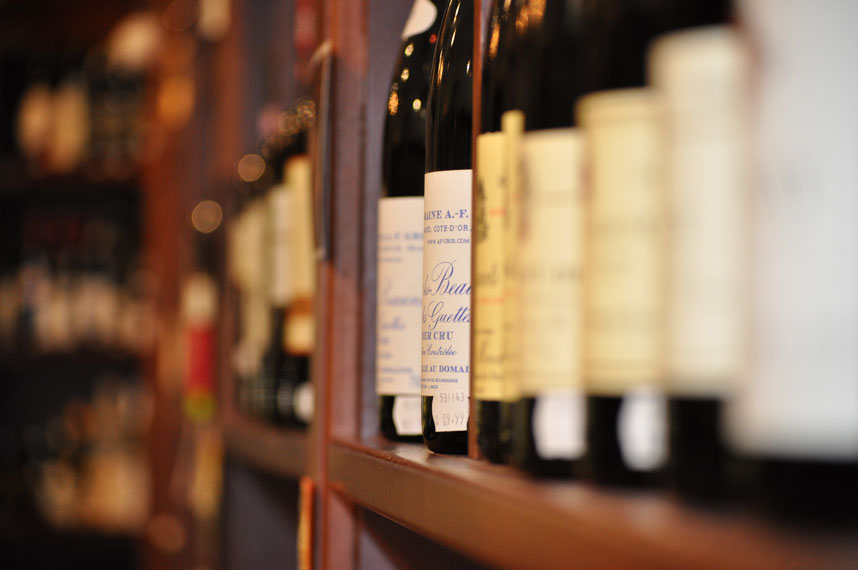 Liberty Wine Merchants has been the destination for great wines around the world for nearly 35 years.
Founded in 1986 by General Manager, Liberty Wine Merchants started as a single location in Point Roberts. Founder and General Manager, Robert Simpson, recognized a gap in a local marketplace largely dominated by what the industry refers to as 'factory' wines – mass produced wines sold to consumers under the false pretense that these wines are unique.
Rather than focus on mass-produced wines, Robert set out to build a very successful wine merchant business with a mission to provide rare and unique wines to Vancouver: artisan wines by small-batch producers, from family vineyards that have been passed down through multiple generations, and many of which still use the traditional methods which impart the wines with a true sense of place.
The company eventually expanded to include six locations in the lower mainland with each store run by its own sommelier. Liberty Wine Merchants differs from other chains in its unique buying ethos – each store curates its own selection with respect to their neighbourhood. This allows each store's portfolio to be a unique reflection of the neighbourhood which it serves.
As a true neighbourhood wine merchant, we believe that everything we do begins and ends with the Community. We are committed to giving back through charitable fundraising and events:
LIBERTY'S CHARITABLE INITIATIVES:
$285,820 – Raised for BC Children's Hospital – Oak Tree Clinic through Taste BC
$120,879 – Raised for Amateur Sports in BC through 'Tastings-in-the-Park' events
$42,145 – Raised for the BCSPCA through Granville Island's Fall into the Market
$5,678 – Raised for the Dr. Peter Centre through Wines in the West End
$34,462 – Raised for the Canadian Breast Cancer Foundation through Rosé Revival

$45,787– Raised for the Greater Vancouver Food Bank Society through East Side Beer Fest & Best of the Craft BC Beer Fest.

$534,771 – TOTAL RAISED TO-DATE
Click Here to learn more about our events.