Collemattoni was founded in 1984 by Aldo Bucci, the father of the current owner, Marcello. Bucci has a predilection for tradition, and his wines seduce with their purity and elegance. The name Collemattoni translates to 'hill of brick' and dates back to the Etruscan period (700-1000 BC). In 2012, Collemattoni was certified organic and their work is done in the full respect of the environment.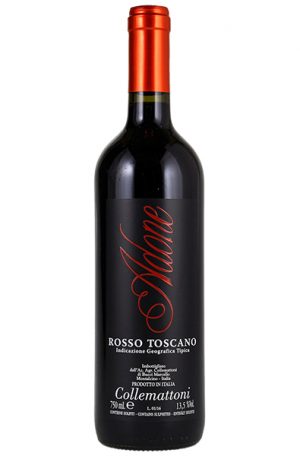 95% Sangiovese, 5% Merlot. A knockout at its price point. Enjoyable now, with the addition of Merlot increasing the suppleness of the fruit and palate. Delicate aromatics of red fruits, underbrush, truffles, violet petals, and spices spring from the glass. Sleek and polished, with some mocha and gentle herbal notes adding to the palate. Collemattoni is Certied Organic
92 Points Vinous:
One of our favourites…pure, delicious Sangiovese from a classic Brunello producer. Meaty, smoky, dense and tannic with aromas and flavours of dried cherries, earth and violets. On the palate, it is dense and broad with flavours of cherry, earth and that telltale Montalcino terroir. With all the hallmarks of Montalcino, and very well made, it represents fantastic value.
COLLEMATTONI IS CERTIFIED ORGANIC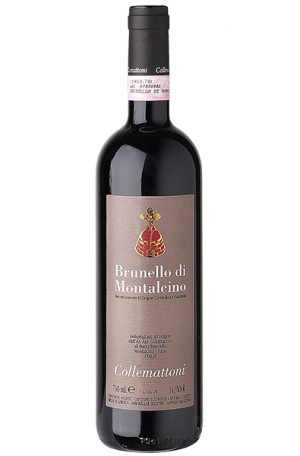 100% Sangiovese 92 Points Vinous: "Bright, deep red. Red cherry, sweet spices and smoky oak on the enticing nose. Strong soil tones complement musky spice, sweet pipe tobacco, and red fruit flavors. Finishes creamy, tactile and long, with polished tannins. Made from Sangiovese grown in vineyards located in all four of the major quadrants of the Montalcino production zone, which allowed owner Adon Bucci to make a highly balanced wine". Collemattoni is Certified Organic