The World's Best Wines, Delivered To Your Door.
DROOL WORTHY, BUDGET FRIENDLY.
Top Value Picks!
Great wines don't have to break the bank.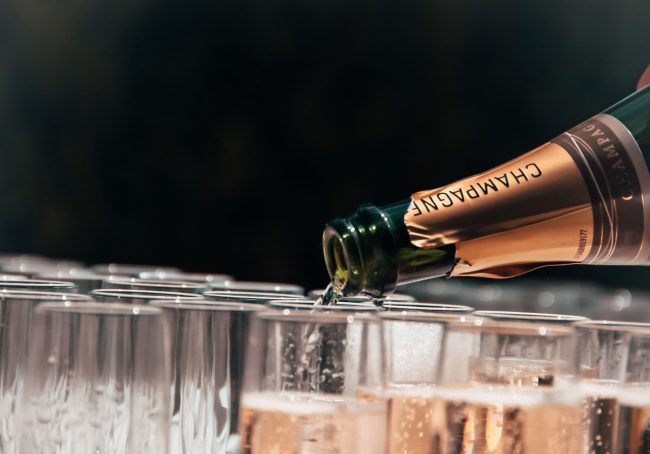 Ringing in the New Year is not official without a bottle of sparkling wine. But don't let your choices stop at Champagne. The diversity in varietals and production methods are what makes choosing sparkling wines a treat in itself. Depending on the celebration, the choices run the gamut: from high-end bubble to more budget-friendly alternatives that can often accomplish the task just as well.
To help you find a great bottle that will suit the occasion perfectly, here is a quick rundown on the various types of sparkling wines.
Champagne: Perhaps the most well-known type, the name Champagne refers to the Champagne region of Northern France from which these wines are produced. If it is not made in the Champagne region using traditional methods, then it cannot be labeled as Champagne. The most widely-used varietals are Pinot Noir, Pinot Meunier and Chardonnay – with ratios typically seeing 2/3 reds and 1/3 chardonnay mixes. Champagne is highly regarded as the quintessential countdown bubble.
Recommendation: Ployez-Jacquemart Extra Quality Brut | $74.99
Crémant: A sparkling wine produced through traditional method in specific regions of France, excluding Champagne. A great alternative to Champagne since they usually cost a fraction of the price. Stylistically, they are fruitier with a slightly lower acidity and softer mousse.
Recommendation: Cave de Lugny 2014 Cremant de Bourgogne | $31.99
Prosecco: Arguably, the most popular sparkling wine (or Spumante in Italian) and provides the best return in value. Prosecco can only be made in Veneto and Friulli Venezia Giullia in northern Italy, primarily using the Glera varietal. Don't let its budget-friendly reputation fool you, as there are Proseccos with Cru origins that can rival many champagnes.
Recommendation: Sacchetto Brut DOC | $21.99
Asti: This sweet semi-sparkling wine from the province of Asti, Italy using Moscato grapes. With lighter acidity and a lower alcohol content, it pairs wonderfully with dessert.
Recommendation: Vietti Moscato D'Asti | $42.99
Cava: A traditional Spanish sparkler using the Xarel-lo, Parellada and Macabeo grapes. These wines have a round fruitiness and, considering the lower price-points, punch far above their weight in taste.
Recommendation: Bonaval Brut Nature | $14.99
Franciacorta: The sparklers of Lombardy in Northern Italy, made with Pinot Nero, Chardonnay and Pinot Bianco. It must age in the bottle for a minimum of 18th months, which allows complexity and notes that are usually described as of brioche and biscuits.
Recommendation: Bellavista Brut DOCG | $68.99