Since 1927, three generations of winegrowers have succeeded each other at the Château Aydie. Today, the Laplace family (Famille Laplace) runs the Château's 58 hectares using sustainable practices. The ocean climate and nearby Pyrenées mean winter and spring are both temperate and wet, with a warm summer and a very sunny autumn. These climatic conditions together with the widely diverse terroirs allow them to develop wines with rich characteristics typical of the region.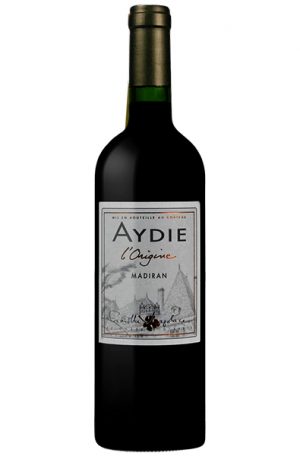 A clear, brilliant, deep red. Complex on the nose with aromas of fruits (blackberry, cherry), floral hints (violet) and spice (pepper, vanilla). Full and pleasant on the palate, revealing rounded tannins. A full, rich wine with very fruity finish. Great with meals from beginning to end: roasted poultry, couscous, spaghetti, and sweet-&-sour duck breast.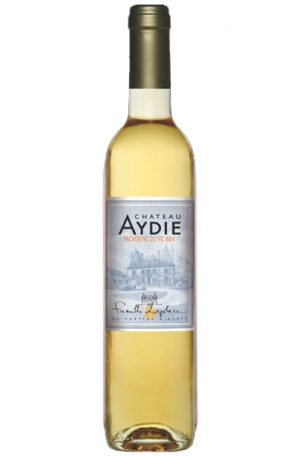 A silvery yellow, this wine is perfectly brilliant and clear. Exotic fruits and honeyed notes on the nose, a combination of delicacy and strength. The lively attack on the palate is in complete balance with the rich, fat structure. The finish is a caress of citrus fruits and a long vanilla sweetness, typical of grapes dried on the vine. This sweet wine has enormous potential. To be drunk cold at 8° to 10°C and pairs perfectly with foie gras and cheeses. This product is 500mL.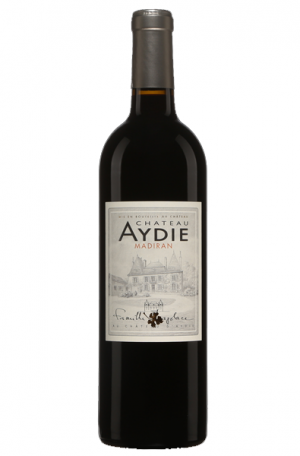 Deep, intense ruby red. Fine, elegant and complex on the nose, with a blend of black fruit and coffee aromas. It starts off rich and follows through with a mature consistency and silky tannins. Fine, precise woody mouth aromas. An exceptional Madiran, powerful and complex, with unusual potential. This wine can very easily be kept for 7 to 10 years.