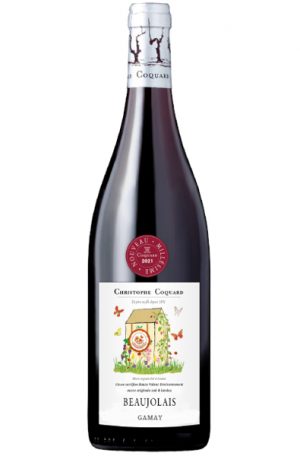 From 50-year-old vines and terroir composed of granite, clay and calcareous. Kept a few days on fine lees in stainless steel and concrete vats before bottling.
HEV (High Environmental Value) certified.
A rich ruby red with classic aromas of ripe red fruits - raspberry, wild strawberries - plus a hint of blackcurrant with mineral complexity. Fleshy and rounded with gentle tannins, it's best enjoyed at 11-12º with charcuterie, poultry and cheeses. This Beaujolais can be enjoyed young or kept 1 or 2 years maximum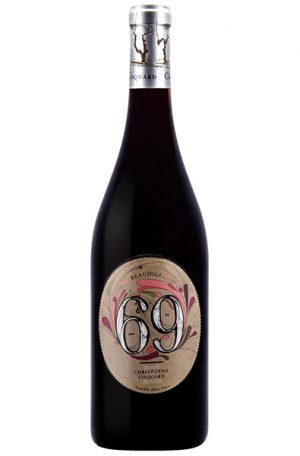 Classic aromas of raspberry and wild strawberry dominate, with playful hints of blackcurrant to round it out. The complex minerality fleshes out the gentle tannins, resulting in a satin-smooth mouthfeel and a memorable finish. Best enjoyed on the cooler side (11-12° C) and great with charcuterie, poultry and cheeses.